Title sequences are a way that film and television progammes present thier titles. This is done with sound and visuals to create more of an atmosphere to the build up of the film.
Title sequences include thing such as the actor/actresses names, the production logo, the director, the producer etc.
This is an example of how title sequences are presented on screen, From the film 'A farwell to arms'showing the photographer, inspiration to the film and two of the actors involved. As you can see the title sequences include dramatic visuals and a sound clip is also used, to create intsnesty.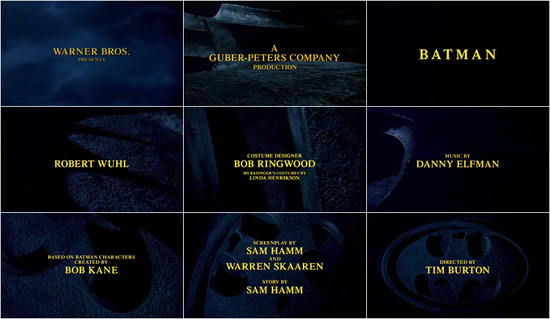 http://www.incontention.com/2009/06/23/tim-burtons-batman-20-years-later/
The batman title sequences are a good example of how they are put together, the creators of the film have used synergy throughout the title sequences. The title sequences include the title off the film, the director, the actors/ actresses and also the production company. After the title sequences are shown it will then ease into the begining of the film.